Our Services
The LaVon Skin Care Menu was developed by Cecil Danganan to meet superior standards of quality, safety and personal service.  Featuring Cecil's selection of the finest products and therapeutic methods, the facial treatments continue to evolve with the leading trends and board certified technology.  Exclusive skin treatment plans, proven by experts and reasonably priced — unparalleled service only at LaVon Skin Care.
LaVon Skin Care Menu
Hydra Facial
Serum-based skin resurfacing, Hydrating exfoliation for all skin types, painless extractions, Target conditions; fine lines, wrinkles, hyper-pigmentation, brown spot, sun damage, acne-prone or oily skin, and more. As seen on FOX, ABC, NBC and CBS news! (90 mins.)
Deluxe Facial
This enhanced European Facial is a unique blend or European techniques and luxurious, specialized products, First, the face is a deep-cleaned and gently exfoliated. Next comes a soothing massage of the face, neck and décolleté to firm and tone, then extraction, steam and masque, obtaining 30 active ingredients is then applied and allowed to fully absorb as the whole body quietly relaxes. (60 mins.)
Express Facial
Deep pore cleansing, choice of masque or exfoliate massage, toner, skin moisturizing and sunscreen. (40 mins.) (60 mins.)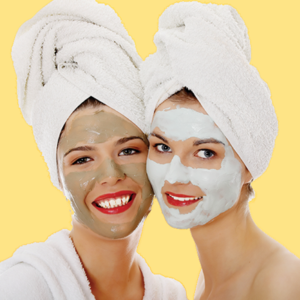 Teen Facial
This relaxing beneficial treatment promotes early habits for great skin care and hygiene. This specialized facial starts with a thorough skin analysis, followed by a deep cleansing and balancing, then a sensitive skin enzyme masque is applied after performing needed extractions. Finish with hydrated, dewy, and refreshed skin. (60 mins.)
Men's Facial
Designed for men, this customized facial provides deep pore cleansing and toning to restore fitness and vitality. The facial begins with a deep cleansing, followed by smoothing exfoliation and extractions. Next, cooling treatment masque is applied and massaged into the skin. Finish with an oil-free moisturizer to re-hydrate the skin. (60 mins.)
Brightening Facial
This treatment balances areas of uneven pigmentation from hormonal imbalance, body changes from pregnancy and the side effects of UV exposure by helping regulate melanin production. Combining regular professional visits with home care regimen complements the treatments, while giving optimum results. 6 series is necessary to see the maximum benefits. (60 mins.)
Anti-Aging Facial
This multi-step beautifying and skin renewal facial is the ultimate in skin therapy for prematurely-aging, dry and devitalized skin. Give your skin a power boost with energizing massage techniques that release tension in the facial muscles, plus vitamins and hydroxy acid for exfoliation. Your skin will be noticeably firmer, smoother, more elastic and supple. 6 treatments for maximum benefits, plus FREE Foot Detox. (60 mins.)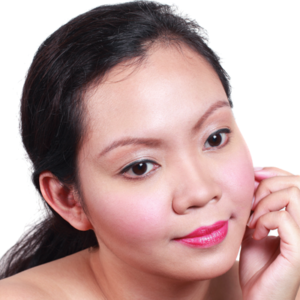 Acne Facial
Breakouts have finally met their match!! This treatment targets current blemishes while trying to prevent future breakout activity. After purifying your skin with deep cleansing it is followed by extraction. A synergistic blend of active enzymes is applied to digest debris on skin surface, loosen lockage and refine pores. 6 series of treatment plus FREE Back Purifier Treatment. (60 mins.)
Microdermabrasion
A fast and gentle procedure to exfoliate the skin, remove scars or hyperpigmentation. Combined with skin enhancing solutions, it cleans the pores and stimulates collagen networking that can further improve skin texture. The results is brighter, smoother, fresher looking skin!
Chemical Peel
A chemical peel is used to improve and soften the texture of the skin generally indicated for wrinkle and line on the face, age spots, sun damage, enlarged pores and other blemishes.
Complete Body Scrub with Bleach
Guaranteed to make your skin lighter, smoother and even tone, just need a series of sessions for maximum result.
Eyelash Perm
Throw your eyelash-curlers, we'll do the work for you! Our eyelash perm with mascara coating creates a come-hither glaze that last up to two months and leaves lashes looking so glossy you'll toss your mascara too!
Foot Detox
Ion cleanse is a powerful way to experience cellular detoxification. Through osmosis these toxins are drawn out of the body through the pores of your feet to cleanse and detoxify your system. During a 30 minute session, the ions enter your body and begin to neutralize tissue acid waste. Studies show after a treatment that on overall balancing effect occurs and the clients' sense of well-being is improved! (60 mins.)
Facial Treatment with Face Contour & Stem Cells
A thorough evaluation of your skin

Increases skin cell regeneration

Improves cell quality/DNA repair

Dissolves fats.Removes wrinkles and lines
Body Contour with Body Wrap
Body Contour is a comfortable treatment that breaks down fat in the target area as well as tightens the skin, leaving blood vessels, nerves, and skin unharmed. The fat cell content is safely cleared by the natural metabolic process.
Melts fats and increases metabolism

Lose 4-15 inches

Effective for: sagging skin, cellulite, and toxin cleansing
Hair Removal
Effective, gentle, and safe. Treat unwanted hair growth on all body areas including upper lip, cheeks, chin, neck, breasts, stomach, arms, shoulders, bikini area, legs, and back. Hair growth is reduced after each treatment. The number of treatments required, will be based on your hair color and type, body area, and skin tone.
Chemical Peels
A chemical peel removes dead skin cells, uncovering layers of new skin that looks fresher and more even in tone. This treatment helps to lessen the appearance of blemishes, freckles, age spots, light scarring, and any number of other skin irregularities. Available for the face or specific body areas.
Glutathione IV Skin Lightener
Glutathione is a very important antioxidant. It whitens the skin by preventing the concerned sells in the skin from manufacturing melanin. Available in injection procedure or oral capsules. We recommend this treatment for 3 months straight, at least once a week (double shot 1200mg), to achieve greater results.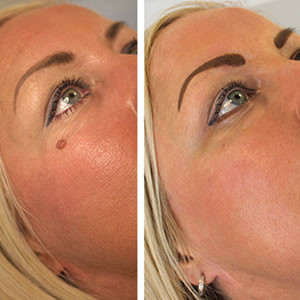 Wart, and Skin Tags Removal
We do wart and skin tag removals per area: face, neck, and chest. Each treatment comes with 2 sessions, one initial and one follow-up session to remove all of the warts.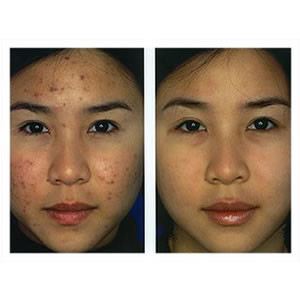 Acne Treatment
This treatment targets the sebaceous glands and acne bacteria. Active acne is destroyed and clear, beautiful skin, for acne sufferers is now within reach. 3-5 sessions are initially recommended.
Normalizes oil production

Removes acne scars

Kills bacteria that cause pimples
Underarm Whitening Treatment
$150 and comes with Free Product Supply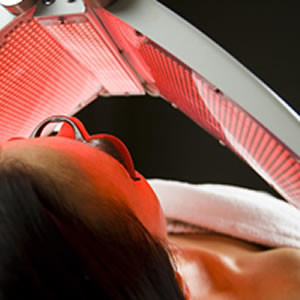 Bio-Light PDT Treatment
Bio-Light PDT is used in the treatment of a wide range of dermatological conditions including, acne, photo damage, non-melanoma skin cancers, skin rejuvenation, vitiligo, and wound healing. It encourages natural cell renewal and healing and helps remove damage caused by the sun, the environment, natural aging, and other factors.
Laser IPL/ Photofacial for Dark Spots
3D Eyebrow and Permanent Makeup (Lips, Eyeliner, Eyebrow)
Our Promotions